E7 – 50mp
The E7 is MegaVision's 50 Megapixel solution to uncompromising medium format digital image capture. With a full frame sensor that is twice the size of full frame 35mm format, the E7 provides image quality impossible to match with smaller format image captures.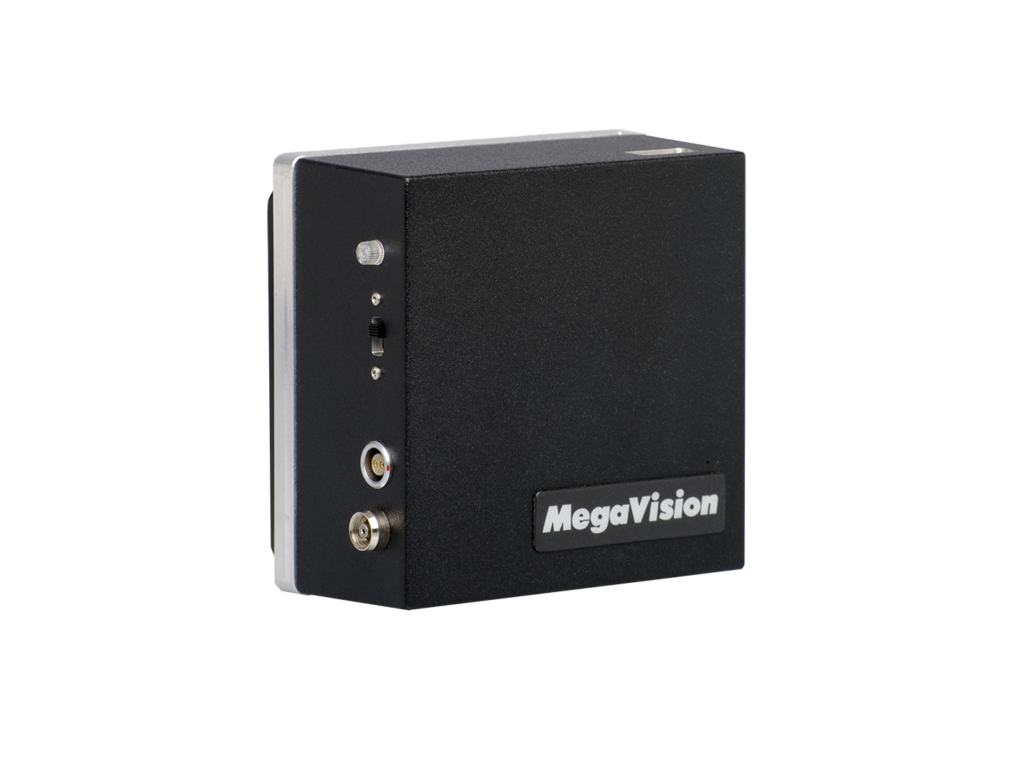 With an image area of 37mm X 49mm, the E7 can take advantage of the best technical camera lenses which typically have upwards to 70 mm focal-plane coverage.
In a reprise of the first professional quality color image capture pioneered by MegaVision, the Monochrome E7 (E7-mono) may be coupled with MegaVision's USB color wheel or multi-spectral LED lighting for the ultimate in image quality and unrivaled color reproduction accuracy.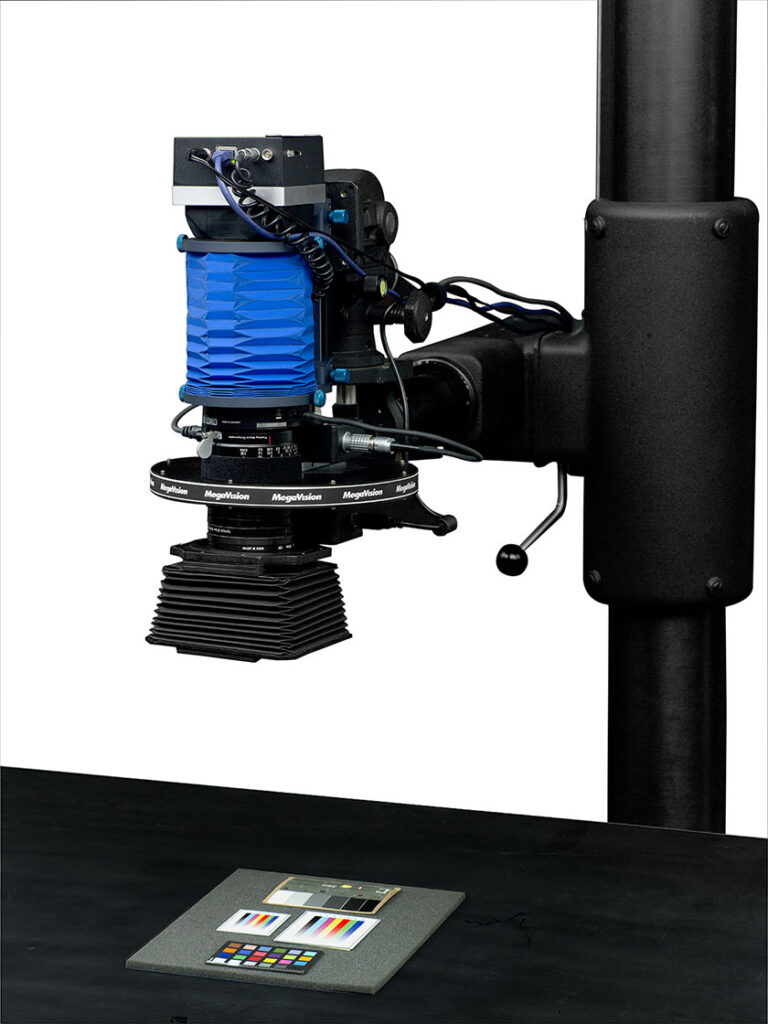 For those who desire eliminating Bayer pattern compromises, MegaVision's monochrome option, whether used alone for B&W capture or together with a color wheel or LED lights for multi-shot color capture, offers the most demanding imagers compelling solutions simply not possible with conventional digital or film solutions.
Sensor
Full Frame CCD
Pixel Size
6.0 μm square
Max Resolution
8176(H) x 6132(V) —- 50.1 Mpixels
Max Image Area
49.1mm (H) X 36.8mm (V) —- 61.3 mm diagonal
Size
3.25" Wide X 4" long X 2.0" deep (8.3cm X 10.2cm X 5.1 cm)
Note: Size does not include mating connectors and optics.
Weight
16oz (450 grams)
Environmental Operating
0-30C non-condensing
Storage
-10-50C non-condensing
Power
Supplied through separate coaxial power connector
10-24 V DC
Nominal: 9 watts, Max 11 Watts on read-down (approx)
Hardware Trigger input
Input for trigger: 2-Pin Lemo Connector
Trigger on Low transition: (TTL logic level)
Integration completes on return to high
Strobe Trigger
Output PC connector, Nikon type with screw threads
Indicators
Single Green/Red LED
Green Solid: Enabled and ready to capture Flashing: integrating
Red Busy—not ready to capture
S/N
70 dB at base gain
Live Focus
Supported at all binning modes, shutterless and with AutoStop shutter
Binning
1X, 2X, 4X, 8X
Color
Monochrome or RGB Bayer pattern
User controls
Power switch only. All controls through software
Gain
Software controlled, 4X via 14 bit -12 bit map
ISO
Color: 100—400
Mono: 200-800 at 1X Bin, double at 2X Bin
Read down time
1.3 seconds (includes transfer to host computer)
Bits per color(mono)/total ADC
14/46 Mapped:12/36 File: 16/48
File Sizes RAW .DNG
Monochrome/Bayer: 100 Mbytes (uncompressed, unpacked)
Color Wheel: 300
Monochrome/Bayer: <40 Mbytes, (typical, lossless compression)
File Sizes .TIFF
(Uncompressed)
50 Mbytes mono / 150 Mbytes color at 8 bits/color
100 Mbytes mono / 300 Mbytes color at 16 bits/color
File Sizes .JPG
< 15 Mbytes Mono / < 30 Mbytes color visually lossless compression
Host Cameras
Most Technical and mechanical medium format camera bodies
Connectivity
Camera Link, Gigabit Ethernet
Host
Tablet/Computer
Operating System: Windows – 64 bit Professional recommended
Display: Recommended minimum: 1024 X 600 for location 1280X1024 for studio
Processor Recommended minimum: Core duo for location Core i5 for studio
Memory Recommended minimum: 2 Gigabytes for location 4 Gigabytes for studio
Disk Drive: 8 Gigabytes unused
Gigabit Ethernet or Camera Link connectivity ensure reliable and fast image transfers for sustained high speed image downloads to a supported tablet, laptop, or desk computer. With a data rate of 44 Megapixels/second, an uncompressed image is transferred from the E7 to a host computer in about 1.2 seconds.
Live focus eliminates the need for a ground glass or a sliding back adapter on technical cameras. Binning enables both rapid-update live focus, as well as extreme low-light capture with reduced resolution.
The E7 is available in both color and monochrome. Adapters are available for a range of technical cameras and medium format camera bodies.
Who is it for?
Institutions and individuals who desire eliminating Bayer pattern compromises and seek a mid-range solution towards ultimate image quality and unrivaled color reproduction accuracy.